BBC News US & Canada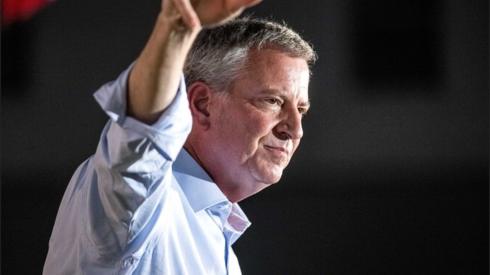 Top Stories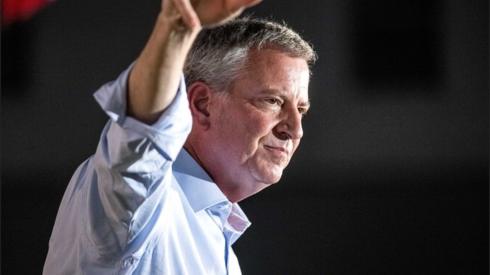 Featured Contents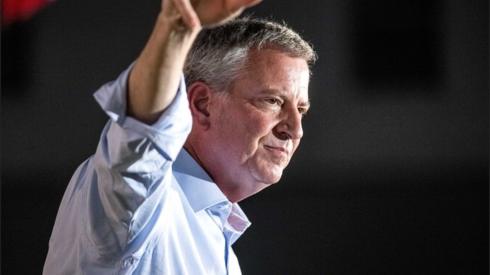 Latest Updates
Reports say the complaint relates to a July call with Ukraine's new president Volodymyr Zelensky.
Read more
Bill de Blasio says it's "clearly not my time" as he drops out of the 2020 election campaign.
Read more
The two have heaped praise on each other and now Scott Morrison will get rare state dinner.
Read more
Greta Thunberg is not the only teenage activist working to protect the planet, here are seven young activists you might not have heard of who are working to inspire change.
Read more
A mystery illness that has blighted diplomats in Havana may have been due to fumigation, a study says.
Read more
Why is the Fed pumping money into the banking system?
The US central bank has pumped more than $200bn (£160bn) into the financial system this week - the first time there's been such an intervention since 2008.
There is an expectation that more is to come as the Federal Reserve aims was to stabilise what is usually a calm part of the market.
Interest rates in the so-called "repo market" had shot up to 10% in some cases - although the cost of borrowing in that market more typically hovers around the benchmark rate set by the Fed - around 2%.
There's more here.
Gulalai Ismail is accused of "anti-state activities" and is now in New York seeking asylum.
Read more
Paul Rincon
Science editor, BBC News website
Nasa finishes assembling the main structural components for its largest rocket since the Apollo-era Saturn V.
Read more
Why does the US have a short-term funding problem?

Today Programme
BBC Radio 4
Emergency plumbing is always a somewhat ominous sign. And that, in a financial sense, is what the US central bank has had to do this week - pump in cash to flush out a blockage in the system caused by a shortage of short terms funding available for banks.
It's had to intervene in what's called the repo - or repurchase market - and is promising to do so again today. The last time the Federal Reserve had to do this was during the financial crisis in 2008.
Jane Foley, head of FX strategy at Rabobank told Today: "It's the very important plumbing of the liquidity system. Generally with plumbing systems, we don't want to pay a lot of attention to it."
She said it wasn't completely clear why there was a sudden shortage of liquidity, but it could be to do with the fact that in the last week the Treasury sold a lot of debt, which "sucks" liquidity out of the system.
"It's also around a time where tax payments have to be pay again at some stage, which takes more liquidity out of the system," she added.
"But generally, since the global financial crisis, banks have had more regulation, they have to hold more cash with perhaps again more availability of cash in the system and the central bank is also thinking of selling some of these bonds that it has bought as a consequence of quantitative easing and that too has been sucking liquidity out of the system."
Colt suspends the production of sporting rifles including the AR-15, used in several US mass shootings
Read more