BBC News Latin America & Caribbean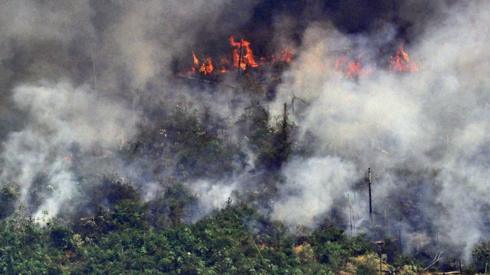 Top Stories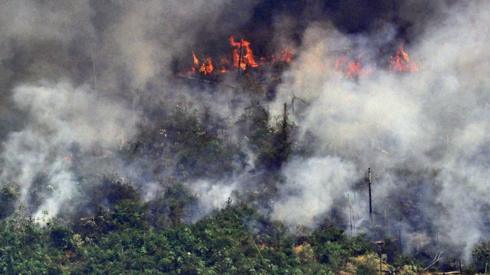 Featured Contents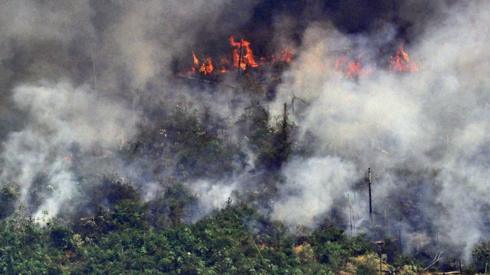 Latest Updates
President Jair Bolsonaro orders soldiers to be sent to the region, after pressure from EU leaders.
Read more
Demonstrators gathered outside Brazilian embassies to protest against inaction on Amazon wildfires.
Mr Macron says Brazil's leader lied to him as UK and German leaders voice concerns over the fires.
Read more
You had many questions about the fires burning through the Amazon. Here are some of the answers.
Read more
President Trump was upset at Denmark rejecting his idea of buying Greenland. But Denmark has sold territory to the United States before.  The BBC's James Robbins reports.
(Picture: General view of the the town of Kulusuk, in Greenland.
Credit: AFP/Getty)
'When the smoke started my nose began to bleed'
Social-media users in Brazil's São Paulo have been sharing images of a smoke-filled sky across the city.

São Paulo was blackened for around an hour on Monday afternoon after strong winds and a cold front brought in smoke from forest fires burning in the states of the Amazonas and Rondonia, more than 2,700km away.

We spoke to two residents of the city who say that they have been affected by the smoke.

Photo: Darkness descends on Sao Paulo at 16:00 (20:00 GMT) due to smoke from forest fires
Credit: Jeff Nascimento
The Visual and Data Journalism Team
BBC News
Thousands of fires are ravaging the Amazon rainforest in Brazil. How bad are they?
Read more
A smoke-fuelled daytime blackout in Sao Paulo prompts calls for more action against forest fires.
Read more
Kew Gardens director calls for 'sanctions' over Amazon fire
A director at Kew Gardens has called for "import sanctions" on Brazil's leadership to combat the fires currently tearing through Amazon rainforest.
Thousands of fires are ravaging the Amazon rainforest in Brazil - the most intense blazes for almost a decade.
The northern states of Roraima, Acre, Rondônia and Amazonas have been particularly badly affected.
Professor Alexandre Antonelli, Director of Science at the Royal Botanic Gardens at Kew, said:"The Amazon is the most biodiverse forest on Earth.
"The alarmingly high number of human-triggered fires happening right now in the southern deforestation zone is releasing vast quantities of greenhouse gases into the atmosphere and posing a severe threat to thousands of plant and animal species.
"The so-far unsubstantiated allegations that these fires are being caused by NGOs – whose crucial work in conservation cannot be understated – provide nothing but a distraction from factual evidence.
"This is a matter of deep concern for all people, but as a Brazilian citizen I feel particularly troubled.
"The world's leaders, industry, and all of us must do all we can to stop this tragedy. Import sanctions of Brazilian produce to decrease demand, consumer boycotts, and soft power provide perfectly legal and demonstrably powerful tools to trigger change."
Why is the Amazon burning?
Greenpeace has said that new policies introduced by President Bolsonaro to increase agribusiness in the Amazon, have come at the expense of the forest.

The organisation's figures show a 145% increase in fires compared to the same period last year, and the organisation has also called out farmers who they say are deliberately setting parts of the forest alight.

President Bolsonaro said that Brazil is not equipped to fight the fires and cast doubt on the figures showing the rate of deterioration.

Greenpeace forest campaigner, Juman Kubba, explains the role politics has played in the conservation of the Amazon.

Photo: Smoke billows during a fire in an area of the Amazon rainforest near Porto Velho, Rondonia
Credit: Reuters