BBC News Companies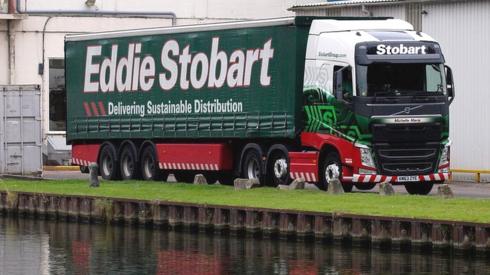 Top Stories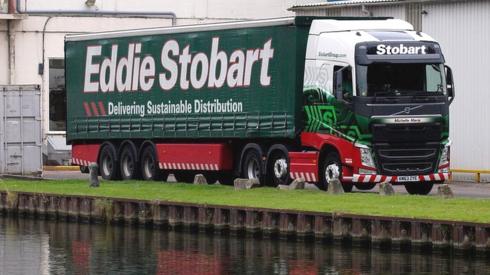 Featured Contents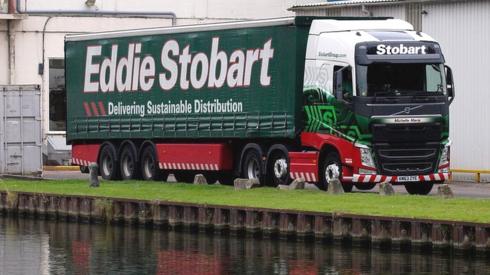 Latest Updates
The transport firm, known for its green and red lorries, revealed a £2m discrepancy in its accounts last month.
Read more
Investors face huge losses from Kevin McCloud's projects
Remember Kevin McCloud, the star of Channel 4 TV series Grand Designs?
He started his own eco-friendly housing ventures, but now investors have been told that they could stand to lose up to 97% of their money, according to the Guardian.
Mr McCloud runs several Happiness Architecture Beauty (HAB) companies offering sustainable custom-built homes.
Investors who paid into a bond in January 2017 have been sent a letter from HAB Land Finance telling them that once projects in Cumnor Hill, Oxford and Kings Worthy, Winchester are completed, the net return for investors is likely to range from between 26p to 3p for every £1 invested into the bond, which means a loss of between 74-97%.
Another separate set of investors told the Guardian under condition of anonymity that they had invested £1.9m into one of Mr McCloud's companies in 2013. They were told to expect dividends to be paid in 2016, but to this date, they have yet to receive a penny, and feel "fobbed off".
Is M&S heading for relegation?
Is Marks and Spencer going to be relegated from the FTSE 100?
The next reshuffle of the UK share indexes is due to take place next week, and M&S is "certain" to be dropped from the benchmark index according to Helal Miah, investment research analyst at The Share Centre.
"Marks and Spencer for so long has been a candidate for going down only to just escape at the last minute," says Mr Miah.
"The last time around it was saved by its well-timed rights issue, but alas, it can only hold out for so long and this time there seems little that can save it from going down bar a spectacular recovery in the share price.
"M&S for many generations has been a stalwart of the UK retail market and a founding member of the FTSE 100, its relegation will be highly symbolic of the troubles on the UK high street and the challenges the UK retail sector faces as the internet plays an increasingly important role."
Hasbro's offer for Peppa Pig owner Entertainment One is a "logical tie-up", according to Russ Mould, investment director at AJ Bell.
"Hasbro is the master of a milking a brand to sell all types of merchandise and so it is the perfect owner of Entertainment One which boasts an ever-increasing portfolio of popular children's brands seen on the screen and on the shelves."
"The big question you should now be asking is whether someone else will make a bid for Entertainment now it is in play. The shares were trading at 571p at the market open versus Hasbro's 560p bid, which implies the market is confident about a counterbid.
"It wouldn't be surprising to see Amazon or Netflix want to throw their hat in the ring given how Entertainment One has such a big library of content which they need in order to keep customers loyal to their streaming platforms.
"Perhaps more logical would be a counterbid from Disney given it is part owner of the PJ Masks brand alongside Entertainment One. The imminent launch of Disney's new streaming service would be an ideal time to lock in a host of new characters like Peppa Pig."
Peppa Pig firm's shares soar
Shares in Entertainment One - the company behind children's TV shows Peppa Pig and PJ Masks - have jumped by nearly 30% this morning following the news that it has agreed to be bought by US toy giant Hasbro.
Entertainment One's shares leaped 29% to 571.25p, above the 560p-a-share price that Hasbro has agreed to pay.
Eddie Stobart chief leaves and shares suspended
Transport and logistics group Eddie Stobart has announced its chief executive, Alex Laffey, is standing down with "immediate effect" and the company's shares are to be suspended as it reassesses its accounts.
Six weeks ago Eddie Stobart revealed that following a review of its accounts, its earnings for last year were £2m lower than previously reported.
In its latest update, the company said that while revenue expectations for the first half of this year were broadly in line with previous guidance, "the full impact of these items on adjusted EBIT [earnings] is unclear, but it is likely to be significantly lower than anticipated at the time of the half year trading update on 9 July 2019."
As a result, company will also review the group's dividend.
Eddie Stobart said it had applied to have trading in its shares suspended. The company had been due to report its half-year results on 29 August, but the review of its accounts means the results are now likely to be delayed until early September.
Cobham takeover: a matter of national security?

Today Programme
BBC Radio 4
A British company that's come on to the radar of foreign buyers is Cobham - the Dorset based pioneer of technology that allows fuelling of planes midair.
Shareholders are due to vote on a £4bn bid from US private equity group Advent in the coming weeks.
But the founding Cobham family have raised concerns, both about the future of the company and the implications for its deep connections with UK defence industry.
In an interview with the Today programme, Ed Davey MP argued Cobham has some "very sensitive contracts" and that there "must be national security implications of this takeover".
Laura Ashley to open flagship store
Retail Week tweets...