Brazil fires prompt 'prayers' for Amazon rainforest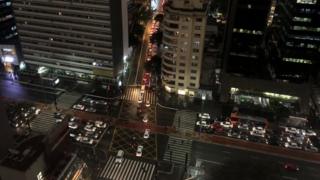 A daytime blackout in a Brazilian city has prompted millions of people to voice their concerns for the welfare of the Amazon rainforest.
Sao Paulo was blackened for around an hour on Monday after strong winds and a cold front brought in smoke from forest fires burning in the states of Amazonas and Rondonia, more than 2,700km (1,700 miles) away.
Sao Paulo resident Gianvitor Dias told the BBC what it was like in the city during the smoke-filled blackout on Monday afternoon.
"It was as if the day had turned into night," he said. "Everyone here commented, because even on rainy days it doesn't usually get that dark. It was very impressive."
The hashtag #PrayForAmazonia started to be widely used on Tuesday as a result and there have been more than three million tweets since.
Pictures not all that they seem
Read full article Brazil fires prompt 'prayers' for Amazon rainforest